Zero Waste Suncream That's Healthy & Organic: Top 8
Summertime is here and that means it's time to get out there and soak up some sun. But before…
Summertime is here and that means it's time to get out there and soak up some sun. But before you head out, you need to make sure you're properly protected against the sun's harmful rays. Luckily, there are tons of natural sunscreen alternatives out there that won't harm the environment or your skin. In this article, we will review 8 all-natural zero waste sunscreens available. 
How To Choose The Best Zero Waste Sunscreen?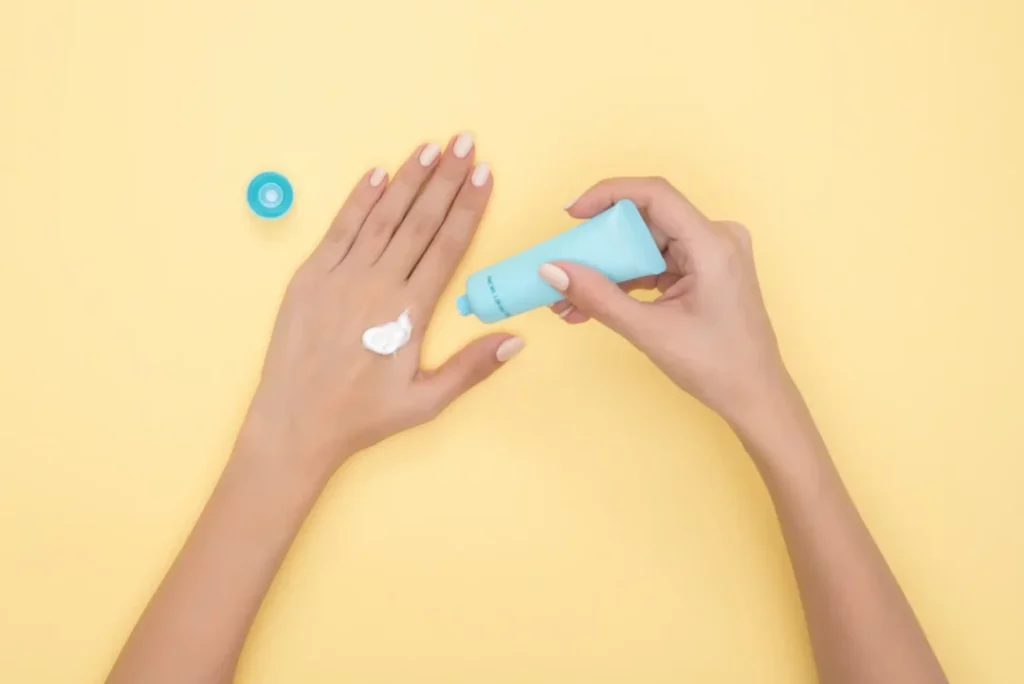 Choosing a zero-waste sunscreen is an important decision. To make the best choice, first, consider plastic-free sunscreen. The plastic particles in traditional sunscreens wash off into our water systems and harm marine life over time. Second, look for cruelty-free sunscreens which are free of animal testing and other animal by-products.
Third, keep an eye out for natural ingredients such as zinc oxide and titanium dioxide instead of hazardous chemicals like oxybenzone or octinoxate. Lastly, find plastic-free packaging labeled compostable to ensure that the waste generated from your sunscreen won't last forever in landfills and oceans. Once you've taken these criteria into account, you can confidently choose a zero-waste sunscreen that's perfect for protecting your skin while keeping it plastic-free.
Read More: What Is Sustainable Harvesting? Everything To Know
Get Your Hand on Your Eco-Friendly Living Starter Guide!
8 Best Zero-Waste Suncream
Now more than ever, there are lots of eco-friendly options available that make going green easy and accessible. Here are 8 zero-waste sunscreens that will keep you protected while preserving the environment.
This SPF spray is formulated with a unique combination of zinc oxide and botanical ingredients that are safe for coral reefs, so you don't need to worry about harsh chemicals. And the best part? You'll be left with skin feeling hydrated but not greasy or chalky. Not only does this spray provide superior sun protection, but it's hydrating and easy to rub in too.
Organic ingredients like coconut oil, jojoba oil, shea butter, green tea, rose hips and buriti oil create an ultra-moisturizing formula that will help repair damaged skin from windburn and sunburns. The best part? A locking nozzle so you don't have to worry about squirting it everywhere by accident.
The lightweight, non-greasy formula is perfect for daily use and ensures that your skin looks youthful and glowing all year long. Get a soft appearance without worrying about any synthetic fragrances or parabens – our vegan formula is compliant with Hawaii Reef Act 104 and helps to preserve marine ecosystems. Trust us, this good clean fun is worth every penny. 
Bare Republic understands the need for affordable sun protection solutions that'll help you tackle your everyday adventures with confidence. That's why they created their mineral sunscreen lotion – making sure you get quality coverage while still looking great.
Read More: A Guide To Sustainable Arts
Badger's sunscreen cream is a mineral-based physical block that uses non-nano zinc oxide to protect your skin from the sun's damaging UV rays. This reef-safe, hypoallergenic, and certified organic formula is perfect for those looking for broad-spectrum protection without any synthetic chemicals or fragrances.
With nourishing ingredients like beeswax, cocoa butter, sunflower oil, and chamomile extract included in its blend, you can trust this product to deeply moisturize your skin while defending it from both UVA & UVB rays.
This clear zinc sunscreen stick is perfect for on-the-go protection from the sun's harsh rays. Made with organic ingredients like aloe vera, jojoba oil, and shea butter, this reef-safe formula will not only shield your skin but also moisturize it.
And because it's a stick, you won't have to worry about spills or messes when you take it with you anywhere. With its water-resistant formula, you can stay out in the sun for hours hassle-free. In addition, this product is hypoallergenic, so you don't have to worry about any irritation.
Read More: Is Soy Wax Eco Friendly Or Sustainable?
Shield your skin from harm when you're outdoors with Alba Botanica mineral fragrance-free sunscreen Lotion. A blend of natural ingredients like green tea and chamomile, in addition to zinc oxide and titanium dioxide, helps keep your skin safe without any anther harmful chemicals.
Its fragrance-free formula ensures that it won't irritate sensitive skin, and while it's non-greasy and oxybenzone-free, this product is an ocean-friendly choice. You can trust that our 100% vegetarian sunscreen will provide protection against UVA and UVB rays for up to 80 minutes.
Moreover, this lightweight blend is made with all-natural ingredients that are free from harsh chemicals such as oxybenzone and octinoxate—not to mention gluten! This makes it a safe and gentle product for everyone, regardless of skin type.
For the fully-enjoyable outdoor experience you've been waiting for, EiR NYC Surf Mud SPF 30 has your skin covered! This all-natural sunscreen offers broad-spectrum protection against UVA and UVB rays while nourishing and deeply hydrating your skin, so it stays healthy and glowing.
Plus, you can go wild with peace of mind that this reef and ocean-safe product is free of Oxybenzone and Octinoxate – two harmful chemicals to marine life. Made with a blend of food-safe organic ingredients, you'll be sure to feel like a goddess in the sun.
Coola's mineral sunscreen body lotion is an all-natural formula designed to protect and nourish your skin while also providing broad-spectrum protection against UVA and UVB rays. This non-greasy, lightweight lotion is made with organic ingredients like shea butter and avocado oil that deeply hydrate the skin while providing a smooth finish. Plus, its antioxidant-rich formula helps to fight premature aging caused by sun damage. And because it's reef safe, you can rest assured knowing that you're helping to protect the delicate balance of our oceans.
Read More: Silicone Vs Plastic: Which Is Sustainable For The Environment?
Sun Bum's mineral sunscreen lotion provides superior coverage from the sun with its broad-spectrum UVA/UVB protection. This hypoallergenic and reef-safe formula is made with zinc oxide to provide a physical block that won't irritate sensitive skin types.
What's more, this product is filled with vitamins A and E, which not only deeply hydrate your skin but also shield you from the sun's harmful ultraviolet rays. With its lightweight texture and pleasant coconut scent, you'll love how this sunscreen feels on your skin – giving you all-day protection without making you feel greasy or sticky!
Read More: Is Biothane Eco Friendly: Your Next Dog Collar
Wrap Up
When it comes to protecting your skin from the sun's harmful rays, it's important to choose the right sunscreen for you. From clear zinc sticks and lotions to natural formulas made with organic ingredients, there are plenty of options available that can meet your needs. Use this guide as a starting point while looking for the perfect sunscreen to protect your skin!
The sun is an essential part of life, but too much exposure can be damaging. Protect yourself and your loved ones by keeping these sunscreen products in mind next time you're out in the sun! With broad-spectrum protection and gentler ingredients than most commercial brands, these products will keep your skin safe and healthy – no matter how long you stay out in the sun.
Read More: Are Orbeez Biodegradable?
Get Your Hand on Your Eco-Friendly Living Starter Guide!