Eco Friendly vs Environment Friendly: The Difference
Are you confused with the terms eco-friendly and environmentally friendly? This article will help you understand the difference and help make you a more conscious & sustainable consumer.
When it comes to eco friendly vs environment friendly, there's a lot of confusion out there. So in this article, we'll clear things up for you. We'll discuss the different types of eco friendly and environment friendly products. We'll also explain the difference between the two terms. So if you're looking to make a positive impact on the world, keep reading!
Difference Between Eco-Friendly & Environmentally Friendly
There is a big difference between eco-friendly and environmentally friendly. Eco-friendly typically refers to practices that protect the environment, while environmentally friendly refers to actions or products that have a minimal environmental impact.
Eco-friendly products typically aim to protect the environment by taking measures such as reducing waste, using recyclable materials, or creating less toxic products.
Environmentally friendly actions or products can have minimal impact on the environment due to their design or manufacturing.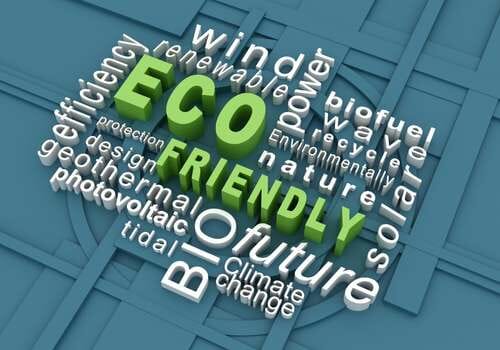 What Exactly Is Eco-Friendly?
When most people hear the term "eco-friendly," they might think of terms like "environmentally friendly" or "sustainably produced." All of these phrases refer to something that is good for the environment and something that more and more people are becoming interested in.
But what does it mean to be eco-friendly? In short, it means being conscious of the environmental impact your actions have and taking steps to reduce that impact.
How to Be More Eco-Friendly?
As an individual, you may not be able to make a big difference in environmental degradation. But surely there are things that you can do easily at home and on the road to make your life greener. Of course, it will require some amount of thinking and planning, but once you go green, it's worth every bit of effort.
Learn more on the subject with 7 sustainable ideas to improve your lifestyle.
8 Steps to Being More Eco-Friendly
Switch to CFL or LED lightbulbs.
Buy organic produce when possible.
Ride your bike or take the bus instead of driving.
Avoid using plastic wrap, straws and other disposable items.
Recycle what you can.
Use reusable grocery bags.
Carpool or take the bus whenever possible.
Plant a tree.
What Is Environment Friendly?
The term "environmentally friendly" is often used in marketing, but what does it actually mean? In general, it means that a product or service has a minimal negative impact on the environment. This can include things like using recycled materials, producing minimal waste, and using renewable energy sources.
Many people are now looking for environmentally friendly options when they shop, and there are a growing number of companies that offer these products. The challenge for consumers is to figure out which ones are really green and which ones are just trying to make a profit.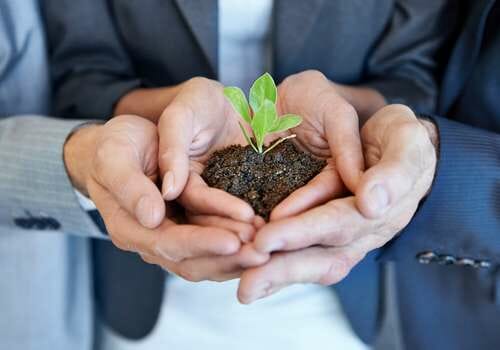 How to Tell If a Company Is Serious About The Environment
There are some simple ways to tell if a company is serious about being environmentally friendly. One is to look at their website or marketing materials to see if they list their environmental policies. Another is to check if they are certified by an organization like the Green Seal or the Fairtrade Labeling Organization.
It's not always easy to find these certifications, but it's worth checking out a company's website or marketing materials to see if they are certified or have an environmental policy. If you can't find this information, ask the company directly.
List of Eco Friendly Companies
There are many eco-friendly companies out there, but not all of them are created equal. To make your search easier, we've compiled a list of some of the most sustainable and environmentally friendly businesses around.
Here are 10 great companies that put their money where their mouth is when it comes to the environment.
1. Patagonia
Patagonia believes in making the best product possible. This means that their products are durable and can be recycled. They also care about the environment and work to reduce their ecological impacts.
Patagonia believes that business should be used to protect nature, not harm it. They are one of many companies that are part of the 1% For The Planet Alliance.
2. Seventh Generation
When you buy Seventh Generation products, you are supporting a company that cares about the environment. Seventh Generation formulates its products using renewable, plant-based ingredients that have been rigorously tested for safety. They also list all of the ingredients on the package, so you know what you're buying. Seventh Generation is also committed to reducing plastic waste, and they package their products in PCR plastic.
3. Agood Company
Agood Company is Certified by B-Corp and is on a mission is to help people make more conscious decisions. In 2020 they were carbon negative by offsetting 640 tonnes of CO2e. (The extra "e" in CO2e, which is the measurements we have included in the GHG Report, stands for Carbon Dioxide Equivalent and includes CO2 and other greenhouse gases.) With that much offsetting, it is safe to say they are a green business.
4. Dr. Bronner's
Dr. Bronner's is a company that only uses the purest, fair trade, and certified organic ingredients. Their soaps use no synthetic preservatives, no foaming agents and are safe for humans, pets, household surfaces, and most importantly, planet earth. You really can call them a green business.
5. Numi Organic Tea
NUMI believes in creating a chain of positivity and possibility that radiates far and wide. They also prioritize reducing GHG emissions to fight global warming. Additionally, they ensure fair wages, safe working conditions, and community benefits for the farmers that grow their tea.
6. Allbirds
Allbirds is a company that makes shoes out of merino wool. They are committed to sustainability and aim to reduce their carbon footprint by half by 2025. They also hope to eventually become climate positive. This means that they will not only reduce their emissions but will also offset any remaining emissions by planting more trees or doing other things to help reduce pollution.
With the fashion industry dumping 2.1 billion tonnes of carbon dioxide into the atmosphere every year. Allbirds is a company that measures everything that contributes to their carbon footprint, and this helps them operate a carbon neutral business.
7. TENTREE
TENTREE is a company that believes in making small changes in order to create big change. They believe that each person making small, sustainable choices, will make a big impact on the environment.
TENTREE plants ten trees for every item purchased in an effort to regenerate ecosystems, capture carbon, and provide planting jobs in communities around the world. Their products are created with an Earth-First approach, meaning they are made in fair, safe working conditions and constructed using only sustainably sourced and recycled materials.
8. Ecosia
Ecosia is a search engine that uses the money it makes from ads to plant trees. They publish their monthly financial reports and tree planting receipts so that people can hold them accountable. They believe that trust has to be earned, which is why they are transparent about their finances.
They also have a browser extension that will help you make Ecosia the default search engine in your browser.
9. Burt's Bees
The creators of Burt's Bees, Burt and Roxanne started Burt's Bees because they believed in the importance of living a low-impact lifestyle and staying connected to nature.
They also believed that we must respect and preserve nature since we take from it. Burt's Bees is all about natural ingredients, sustainability, and giving back to the community.
10. B Corporation
The B Corporation Movement is a movement that certifies businesses that meet high standards of verified performance, accountability, and transparency on factors like employee benefits and charitable giving to supply chain practices and input materials.
In order to achieve certification, a company must score 80 points or higher on a B Impact Assessment and pass a risk review. The goal of the B Corporation Movement is to hold companies accountable to all stakeholders, not just shareholders, and create a more sustainable and ethical business landscape.
Learn the positive impact of how sustainable startups help with climate change.
Why Do We Need These Terms?
There are a few reasons why these terms are important. First, they help us to make informed choices about the products we buy. Second, they can encourage people to take small steps toward reducing their environmental impact. And finally, they can raise awareness of the issues surrounding environmental degradation and the need for policies that protect our planet.
Conclusion
Hopefully, this article has helped you understand the difference between eco-friendly and environmentally friendly. If not, be sure to read more about these topics so that you can make informed decisions about how you live your life.