The Best Plastic Water Bottle Alternative: Top 7
Looking for a plastic water bottle alternative? Check out our top 7 picks that are both eco-friendly and affordable.
When shopping for a plastic water bottle alternative, you'll want to look for something that is both sustainable and convenient. There is a multitude of options on the market from glass, stainless steel, and even silicone water bottles!
While plastic water bottles are still the most popular choice, transitioning to plastic-free hydration is not only much better for the environment but also healthier due to plastic-based toxins leaching into your beverage.
Popular Alternatives To Plastic Water Bottles
Round after round of alarming news about plastic pollution and its devastating effects on the planet's wildlife population has prompted many of us to consider a switch to more environmentally-friendly water storage options. Enterprising entrepreneurs, techies, environmental activists, and philanthropists have jumped into action, producing innovative alternatives to traditional plastic water bottles.
The top 7 alternatives to plastic bottle on the market all provide sustainable solutions with a range of features such as insulation technology and advanced filtration capabilities.
Get Your Hand on Your Eco-Friendly Living Starter Guide!
List Of Our Top 7 Picks
From stainless steel or BPA-free plastic designs, and collapsible containers that fit snugly inside pockets and bags to smart water bottles with built-in filters — the list of updated options is ever-evolving!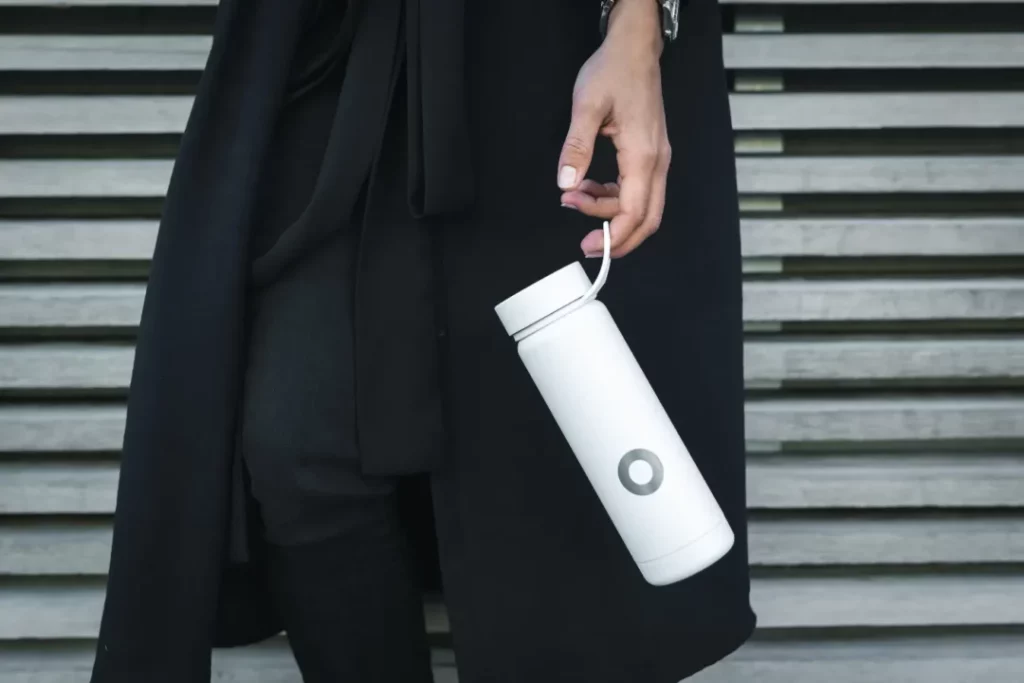 Aluminum Water Bottles
Aluminum water bottles come with myriad benefits. Not only are they incredibly easy to clean and durable – perfect for any outdoor athlete or daily commuter – but they are also lightweight, making them great for packing along wherever you go!
And because aluminum is a renewable resource and can be recycled, you don't have to feel guilty tossing your bottle at the end of its lifespan. Plus, aluminum reflects UV rays, thus keeping your beverages cooler in the summer and hotter in the winter. With all these advantages, it's no wonder why aluminum water bottles are increasingly popular among eco and health-conscious consumers!
Glass Water Bottles
Glass water bottles are rapidly growing in popularity as the perfect environmentally-friendly solution for staying hydrated. Unlike plastic, glass is reusable and naturally made without harmful toxins or chemicals.
Not only is glass safer and better for the environment, but it's also tasteless and won't change the flavor of your water or beverage like plastic can. Furthermore, glass bottles keep your drinks cold longer than plastic equivalents and don't break down over time which can potentially leach harmful bacteria into your drink.
Finally, glass bottles are visually appealing and a great way to express yourself with fashionable colors, shapes, and designs. In conclusion, glass bottles offer a safe, stylish and environmentally-friendly solution for staying hydrated.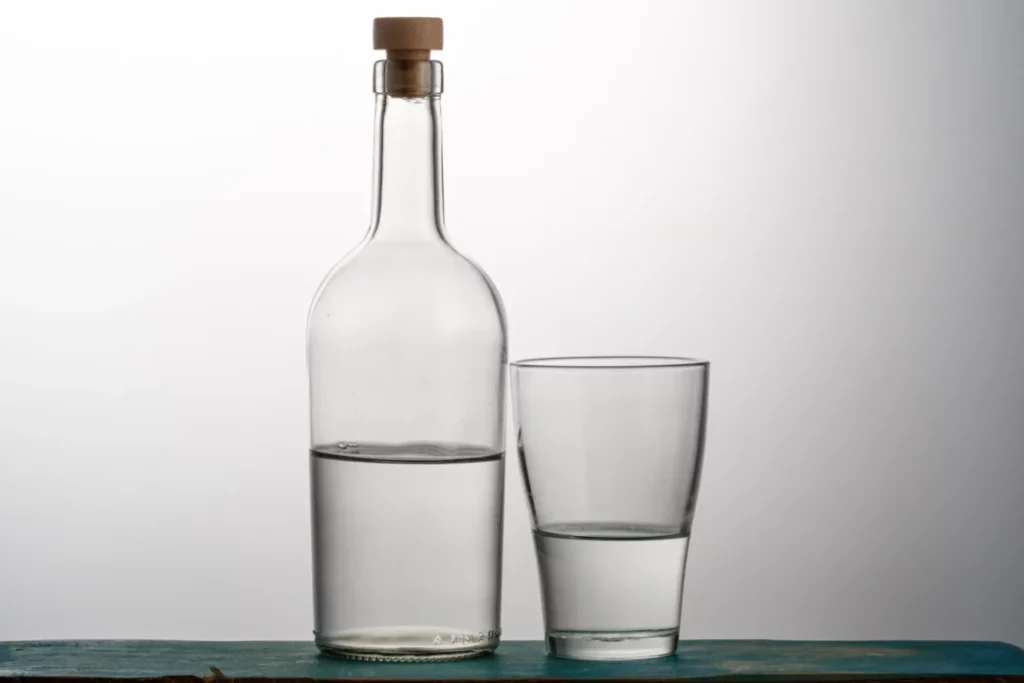 Smart Water Bottles With Built-In Filters
Smart water bottles with built-in filters are not only convenient but also a great way to reduce plastic waste by eliminating the need for disposable, single-use plastic water bottles. Instead of worrying about lugging around and replacing jugs, pitchers, and filters, a smart water bottle with its own filter takes care of the responsibility and is significantly more economical.
The filter element in these types of bottles is designed to remove harmful chemicals such as chlorine, lead, and arsenic; common problems found in city tap water. Smart water bottles can even save money in the long run because their exhaustible filter elements can be replaced or renewed regularly rather than having to buy a whole new unit each time.
Plant-Based Water Bottles
Plant-based water bottles are an exciting new ecological innovation, allowing consumers to sip their liquids in a way that's both sustainable and affordable. Made from corn-based PLA, which is typically better for the environment than petroleum-derived products, they can be recycled into other durable materials and even used as compost in the garden.
The lightweight construction coupled with a secure seal ensures that people can take their beverages wherever they go without worrying about breaking or leakage. Additionally, these biodegradable disposable water bottles are often transparent, meaning that consumers can take a peek at what's inside before drinking it. All of these factors come together to give customers a reliable and eco-friendly option when it comes to selecting beverage containers.
Cardboard Cartons
Cardboard cartons are becoming a popular and eco-friendly solution for packaging beverages like water, milk, and juice. Not only do they offer convenience to consumers, but they also work to create less waste. These cartons are made of recycled paperboard that has a protective coating that keeps liquids inside air-tight, ensuring extended shelf life and safety when compared to other containers.
Consumers can drink from a simple open straw and reseal the top, making them easy to store once opened. Cardboard cartons are an economical way for companies to package their beverages too; the packaging is affordable yet reliable and it gives your beverage a more professional look for a better industry presence.
BPA-Free Reusable Plastic Bottles
BPA-free reusable water bottles are an innovative and convenient way to stay hydrated on the go. Not only are they free of harmful chemicals like BPA, but refillable plastic bottles help reduce waste and environmental impact compared to disposable water bottles.
With their lightweight construction and easy-grip design, these reusable bottles make it simple to keep your hands free while enjoying a refreshing sip anytime you need it. Plus, with so many stylish choices available, there's no need to sacrifice your fashion sense just because you're looking for a green solution. Switching to BPA-free reusable plastic bottles can help ensure your health and well-being, without sacrificing style or convenience.
Silicone Bottles
Silicone is a non-toxic, durable, and easily washable material that can be reused over and over again without sacrificing quality – perfect for those looking to up their sustainability game while still enjoying the convenience of a bottle they can take with them on their outdoor adventures.
Not only that, but the lightweight nature of silicone bottles means it won't weigh you down like traditional plastic or metal bottles – so your adventure doesn't have to stop just because your heavy pack is slowing you down! Silicone water bottles come in a variety of sizes, styles, and colors, perfect for adding some fun to your daily routine.
Whether you're looking for something lightweight and durable or trendier than plastic's admittedly outdated look, it's no longer necessary to put up with single-use plastic when there are so many eco-friendly and stylish options available!
Get Your Hand on Your Eco-Friendly Living Starter Guide!