8 Unique Gifts For Environmentalists
Are you looking for an environmentally friendly gift for a special environmentalist in your life? With climate change and…
Are you looking for an environmentally friendly gift for a special environmentalist in your life? With climate change and plastic waste becoming ever more pressing issues, it's important to look for sustainable gifts that are both meaningful and beneficial to our planet. Thankfully, there are plenty of wonderful eco-friendly gifts available which make great presents while helping reduce our carbon footprint.
 8 Unique Gifts For Environmentalists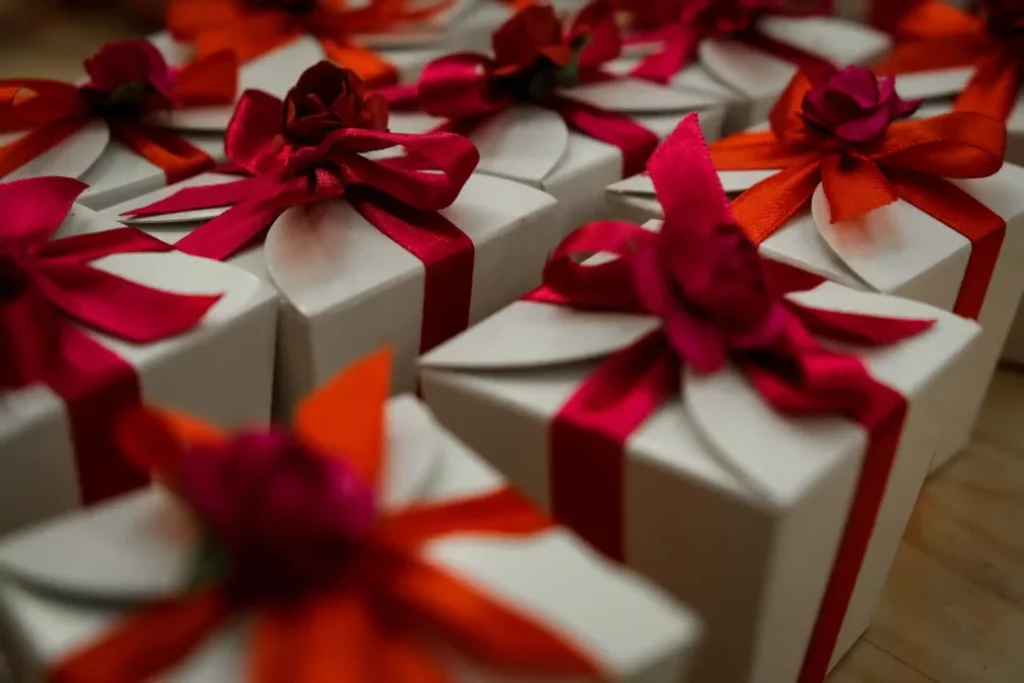 Here we will be exploring 8 unique gifts that any eco-warrior would love.
This stainless steel bottle is perfect for anyone who loves the outdoors and wants to reduce their use of plastic water bottles. The Hydro Flask Wide Mouth Bottle with Flex Cap is made from recycled ocean plastics, keeping single-use plastics out of our oceans. It's also double-wall vacuum insulated which keeps drinks cold for up to 24 hours or hot for up to 12 – great for those long days out!
These polarized sunglasses from Zeal Optics are stylish, lightweight, and, most importantly, eco-friendly. They're made from plant fibers & recycled plastic frames, reducing the amount of waste we create by using recycled materials in their production. The Divide sunglasses have UV Protection Coating coating protection with impact-resistant lenses that reduce eye fatigue, so they're perfect for anyone who loves spending time outdoors on sunny days.
Get Your Hand on Your Eco-Friendly Living Starter Guide!
Learn More: What Is A Sustainable Product?
This award-winning kitchen composter is perfect for anyone looking to reduce their food waste. The Lomi | Smart Waste Kitchen Composter can turn up food scraps into compost. meaning you can easily create nutrient-rich soil at home. It's also free from harmful chemicals and requires very little maintenance, so it's a great sustainable gift for eco-conscious individuals.
This canister set is perfect for anyone who's trying to reduce the amount of plastic they use in their home. The Earthism Eco-Friendly Bamboo Fibre Canister Set is made from bio-degradable bamboo fiber storage containers airtight, making them ideal for storing food and other items. The containers are also dishwasher safe and have a natural aroma, so they'll look great in any kitchen.
Learn More: What Is Sustainable Leadership? Everything To Know
This eco-friendly sweatshirt is perfect for anyone who loves the outdoors. The Men's Sweatshirt, EcoSmart Fleece Crewneck Sweatshirt, is made from organic cotton and recycled polyester blend, which helps reduce plastic waste. It also has a classic fit and ribbed cuffs, so it looks great with any outfit. Plus, it's lightweight and breathable, making it ideal for outdoor activities such as hiking or camping. 
This compact solar charger is perfect for eco-conscious individuals who are always on the go. The Solar Charger 25000mAh, Hiluckey Outdoor Portable Power Bank has a large capacity of 25,000 mAh and can charge up to four devices at once. It's also equipped with 3 USB ports, one Micro USB, and 2 USB A, and a built-in led light, making it ideal for camping trips or outdoor activities. Plus, it's made from durable materials that are resistant to water, dust, and shock – making it the perfect gift for any eco-warrior!
This is a great gift for any eco-warrior who's trying to reduce their use of the plastic wrap. The Bee's Wrap Assorted 3 Pack is made in the USA and also is made from beeswax, organic cotton, and jojoba oil which creates a sustainable alternative to plastic wraps. It's also reusable and washable, making it the perfect zero-waste option for food storage. Plus, it comes in an adorable gift box that your eco-conscious friend will just love!
Learn More: Is Biothane Eco Friendly: Your Next Dog Collar
This versatile backpack purse is perfect for anyone who wants to look stylish and eco-friendly. The MATEIN ECO-Friendly Backpack Purse for Women is made with Biodegradable Meditation Mat, making it a great choice for any eco-conscious individual. It's also lightweight and spacious and has an adjustable shoulder strap so you can customize the fit according to your needs. Plus, it comes in a variety of fun colors, making it the perfect cool gift for any fashionista!
Living An Eco-Friendly Lifestyle 
Going green is becoming more and more popular, and for a good reason. It's no longer enough to simply recycle or turn off the lights when you leave a room; being eco-friendly spans many aspects of our lives. But it doesn't have to be intimidating or difficult; with a few simple tips, you can easily start living a cleaner, greener lifestyle today. 
Consume Mindfully 
Before you buy anything, take a moment to think about where it came from and what will happen to it once you no longer need it. Try shopping at thrift stores instead of buying new items that require energy and resources to produce. If possible, purchase organic foods that are grown without pesticides or synthetic fertilizers—not only are they better for the environment, but they also tend to be healthier for you! And if you're looking for a way to reduce your meat consumption without giving up burgers entirely, try switching over to plant-based alternatives like Beyond Meat or Impossible Foods. 
Learn More: What Is Sustainable Harvesting? Everything To Know
Go Digital 
Switching out paper receipts for digital copies can save trees and help reduce waste in landfills. Moving your bills online can also help cut down on paper waste; many companies allow you to set up automatic payments so that you don't even have to remember when bills are due!
Additionally, reading books electronically rather than printing can significantly reduce your carbon footprint compared to traditional books. And instead of driving everywhere, consider biking or walking short distances whenever possible—not only does this help reduce air pollution, but it can also help improve your physical health! 
Recycle & Reuse Items 
Every day we generate trash by throwing away food wrappers and other packaging materials like plastic bags and containers. To combat this wastefulness, start by recycling any items that are made of recyclable materials, such as cardboard boxes and aluminum cans.
Additionally, consider reusing items such as glass jars (for storing food) or plastic containers (for carrying lunch). You should also make sure these items are disposed of properly in designated bins so they don't end up in landfills—the last thing we want is for our efforts at being eco-friendly to go unappreciated! 
Learn More: What Is Sustainable Harvesting? Everything To Know
Conclusion
These are just some of the tremendous eco-friendly gifts that you can get for your friends and family this holiday season. From sunglasses to composters to backpacks and more – there's something out there for everyone! So why not show your loved ones how much you care about them and the environment by getting them a thoughtful, sustainable gift today? Happy Gifting!
Get Your Hand on Your Eco-Friendly Living Starter Guide!