Top 4 Organic Clothing Manufacturers & 8 Shopping Tips 
Are you looking to make a sustainable fashion choice while staying stylish? Look no further! Our comprehensive guide highlights the top 4 organic clothing manufacturers and provides you with 8 expert shopping tips. Learn about the best eco-friendly materials and discover the latest trends in sustainable fashion. Start making a positive impact on the planet with your wardrobe today, read on!
Choosing whether to buy organic or non-organic clothing is a matter of personal preference. Some people feel that it is important to purchase clothing made with natural materials, while others feel that expensive quality clothing can be bought regardless of material.
Who wins this debate will probably depend on your budget, how much you appreciate quality clothing, and how much you appreciate the environment. Both sides have good arguments!
To make organic clothing requires a different process than non-organic clothing. While some fabrics can be substituted with organic ones, other parts of the garment may need to be made by a different process. This can increase the cost of production depending on the garment.
This article will discuss some tips on how to find and identify organic clothing manufacturers so that you can make an informed decision on whether to buy organic or not.
Get Your Hand on Your Eco-Friendly Living Starter Guide!
Let's start things off by sharing our top 4 favorite fashion brands that emphasize sustainable clothing:
Royal Apparel: Quality Organic Clothing and Environmentally-Friendly Options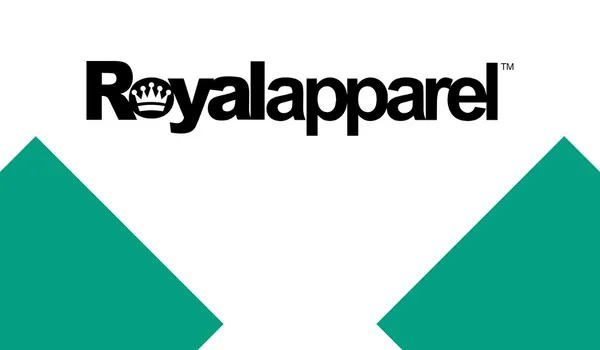 Are you looking for quality organic clothing that is also environmentally friendly? Look no further than Royal Apparel. As an ASI member, Royal Apparel has a long history of producing superior-quality organic clothing and other eco-friendly options. Royal Apparel offers a wide range of eco-friendly clothing, including 100% certified organic cotton, organic bamboo, organic hemp, and fabric blends comprised of organic fabrics. 
Whether you're looking for blanks or finished garments, Royal Apparel has you covered. Not only does Royal Apparel offer high-quality sustainable fashion clothing options, but they also custom-manufacture clothing using a variety of organic and recycled fabrics. 
That means that you can get the perfect fit for your outfit without sacrificing quality or style. If you're looking for eco-friendly clothing that looks great and is good for the environment, then look no further than Royal Apparel. With their commitment to quality and sustainability, Royal Apparel is the perfect choice for all your organic clothing needs.
Nature USA: Sustainable Fashion for Everyone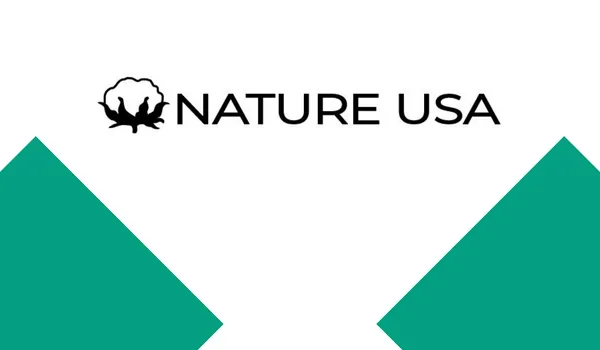 Nature USA is a trailblazer in the sustainable fashion industry, with decades of experience in creating environmentally-friendly apparel. Their low-impact dyes, upcycled natural materials and organic cotton are of the highest quality and make for stylish, sustainable clothing. Nature USA offers bulk sustainable clothing that is comfortable and durable, perfect for those looking to make an eco-friendly fashion statement. 
With a variety of never-before seen clothing options, you'll be sure to find something that fits your style and budget. All of Nature USA's products are made with a commitment to reducing their environmental footprint, so you can feel confident knowing you are making a positive impact on the environment when you purchase their items. 
Nature USA also offers GOTS certified sustainable clothing to ensure that all their products meet the highest standards for health and safety. Shopping for organic clothing has never been easier or more affordable thanks to Nature USA – so why not give them a try?
Organic Apparel USA: 100% Eco-Friendly Clothes
At Organic Apparel USA, you can dress to impress with 100% eco-friendly clothes designed in Miami, Florida. With comfortable fabrics like certified organic cotton, a blend of organic viscose bamboo and organic cotton as well as RPET materials, they're sustainably sourced and ethically produced. No matter the occasion, their designs have you covered – from fashionable to timeless looks that will last for years. Need something unique? They also offer custom designs so your wardrobe stands out with sustainable style. Shop for yourself—for the planet too!— so you can enjoy ethical labor practices and reduce pollution associated with traditional fashion production methods.
BOMME STUDIO: Supporting Conscious Designers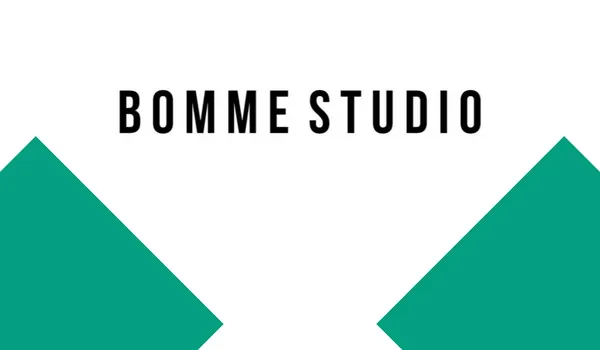 If you're looking for a clothing manufacturer that supports conscious designers and creates sustainable apparel, then look no further than BOMME STUDIO. This CFDA-approved studio is dedicated to creating ethical and sustainable products that lead the change we need. As a full-package clothing manufacturer, BOMME STUDIO provides fashion designers with resources like fashion tech, science publications, sustainability guides, textiles, fashion certifications and more. 
BOMME STUDIO offers an array of benefits that make it the perfect choice for conscious designers. Their clothes are made with eco-friendly materials that are both comfortable and fashionable. Plus, their production methods are ethical and sustainable so you can be sure your clothing is made with only the highest standards. 
From their commitment to sustainability to their array of designer resources, BOMME STUDIO is the ideal choice for conscious designers looking to create sustainable apparel brands. Not only will you be able to create stylish and eco-friendly clothes but you'll also be doing your part in helping to create a brighter future for our planet.
8 Tips When Shopping for Organic Clothing Manufacturers
If you plan on getting gift for yourself or a friend who also lives sustainable life. Enjoy getting one of these 8 unique eco-friendly gifts.
#1 Find Organic Wool
Once you have decided to move toward more natural clothing materials, the next step is to find a good source of organic wool. There are several companies that sell online, and you can also find local shops that carry it.
Around 75% of all wool comes from Australia, so looking for Australian wool is a good start. The rest comes from other countries, including New Zealand.
Professional weavers recommend buying at least two ounces of yarn per square foot of fabric to ensure enough material to work with. Two ounces of wool weighs approximately 280 grams, or 9 oz.
How much money you spend on the raw material depends on the quality of the wool and the type of weave you do. Cheap plastic weaves can be done with less expensive wool, and high-quality fabrics require higher quality wool to maintain their structure.
#2 Check for Natural Dyes
When checking for natural clothing manufacturers, also look for brands that use natural dyes in their garments. Many brands are now using vegetable based dyes in their clothing, which is a great step forward in eco-friendly apparel.
Dye is a component of color in the fabric. There are several types of dye depending on what type of color you want to add to the fabric.
Some dyes are chemical based, usually containing toxic compounds that cause harmful effects on your body. These dyes are not considered environmentally friendly or organic.
Vegetable based dyes are composed of different vegetables and plants that yield different colors when mixed together and processed.
#3 Look for Natural Fibers
When choosing what clothing to buy, or what to make yourself, look for natural fibers such as cotton, silk, and wool. These are much easier to dye without chemicals.
Even if a clothing item is not made of a natural fiber, you can ask the manufacturer if the dyes they use are chemical or organic. Some companies have both types of fabric available, so choose which kind you prefer!
Some companies even offer certified organic fabrics which have been inspected by an external organization to ensure that they are truly organic. This is a great way to find quality organic fabrics!
If you have trouble finding enough affordable organic clothing items, try looking into online sellers that ship from countries where low-cost manufacturing takes place. Many of these countries have better regulations on industrial chemicals than some countries in the West.
Check out your country's regulations regarding industrial chemicals and whether there are any organizations that inspect and certify organic products.
#4 Ask About the Manufacturing Process
When you decide to buy organic clothing, the next step is to find a manufacturer that uses ethical practices. While there are many manufacturers out there, not all of them produce organic clothing using sustainable or ethical practices.
It is important to ask questions about how the clothing is made and what kind of chemicals are used in the manufacturing process. If you know what to look for, it is easy to find an organic clothing manufacturer that uses quality materials and ethical practices.
Some questions you should ask include: Are chemical dyes used in the fabric? Does the fabric come from an organic source? Are other materials such as latex or vinyl used in production? How is debris removed during production? How are chemicals disposed of during production? How are workers protected during production? Are workers paid a fair wage?
These are all important questions to ask when searching for a good organic clothing manufacturer.
#5 Ask About the Wash Process
When you find a piece you love, ask the shopkeeper how the piece is supposed to be washed.
Some clothing is machine-washable, while others require hand-washing or dry cleaning. Knowing which route to take can save you time and money in the long run!
While most clothes sold in stores are machine-washable, some may require extra care due to the material. For example, leather must be treated with a special solution to keep it soft.
This is important to note if you purchase leather clothing, as it needs care otherwise it could crack or dry out.
Dressbella offers some great tips on how to wash different kinds of clothing, so be sure to check them out!
General tip: When in doubt, test a small piece of the clothing material for any adverse reactions before washing the entire item.
#6 Check For Environmental Practices
Once you've decided to switch to organic clothing, the next step is to find brands you love. But before you do that, check to see if the brand manufactures their clothing in an environmentally-friendly way.
Many brands are starting to use more environmentally-friendly materials and processes in their clothing production. Some even have a goal to be fully sustainable by a certain date.
This is a great place to start if you are looking for brands that manufacture their clothing in an organic manner. You can also check with organizations like Global Organic Textile Standards (GOTS) or Scientific Certification Systems (SCS) to make sure the brand is using quality organic materials.
Some companies may not be able to afford the higher cost of organic materials or certification, but may still be environmentally-friendly.
#7 Look For Certifications
When choosing organic clothing manufacturers, look for certifications such as Global Organic Textile Standard (GOTS) or Organix. These certifications test manufacturers to make sure they are meeting certain standards for organic materials and production processes.
Many brands offer products that are made with organic cotton, however, these certificates test for overall quality of the product and the production process.
While you can find affordable products online, it is important to note that there is no guarantee of quality or certification with these vendors.
Organic textile producers must maintain a working environment within specified parameters ensuring worker safety and health. These certificates also verify that the chemicals used in production are non-toxic.
There is also a higher demand and cost for organic fibers which puts pressure on suppliers and manufacturers to source quality materials. This ensures your clothing is not harboring toxic chemicals.
#8 Check For Recycled Materials
When checking out organic clothing manufacturers, make sure they use recycled materials in their products. Not all companies use recycled materials, so this is a point to look for when deciding where to purchase your new organic clothing from.
Many companies now use recycled polyester in their fabrics instead of pure synthetic ones. Polyester is a man-made fabric that is found in clothing and bed sheets.
By using recycled polyester, the company is adding more value to its product by using already used material. You can also check if the shirt is 100% organic by checking if it is soft, since pure synthetic fabrics are not usually soft.
Organic cottons are more expensive than non-organic cottons due to the process of growing and producing it. Because of this, some companies may use non-organic cottons mixed in with the organic ones to cut down on cost.
Final Thoughts
Organic cotton clothing is the way of the future, and there's no doubt that more and more manufacturers are taking the leap to offer eco-friendly clothing options. From Royal Apparel to Nature USA, there's a wide range of organic clothing manufacturers that can help you find exactly what you're looking for.
When shopping for organic clothing, it's important to keep in mind its many benefits, such as improved air quality and reduced water consumption. Additionally, make sure to take into consideration best practices for washing and storing organic clothing. That way, you can ensure your clothes will last a long time.
As you see, organic clothing is a great way to make a conscious fashion statement while also taking part in a sustainable lifestyle. With the help of these organic clothing manufacturers, you'll be able to enjoy stylish clothes without compromising our planet.
References:
https://www.onlineclothingstudy.com/2020/01/organic-clothing-what-goes-into-making.html
https://www.thegoodtrade.com/features/organic-clothing-brands/
https://www.ukessays.com/essays/marketing/the-growing-market-of-organic-clothing-marketing-essay.php
Get Your Hand on Your Eco-Friendly Living Starter Guide!