The Cosiest Sustainable Hoodie For Ultimate Comfort: Top 8
It's no secret that the fashion industry is leading the charge in global emissions. But it doesn't have to…
It's no secret that the fashion industry is leading the charge in global emissions. But it doesn't have to be this way! Sustainable and organic materials are becoming increasingly popular, as they reduce our carbon footprint while still providing us with comfortable and stylish clothing. From organic cotton to recycled polyester, sustainable hoodies made with eco-friendly materials can now be found everywhere.
In this post, we'll dive into why you should invest in a sustainable hoodie, what makes them so special, and provide a list of our top 8 favorites from sustainable clothing brands. So if you're looking for the coziest and most sustainable hoodie out there, keep reading!
Top 8 Sustainable Hoodies On The Market
Jockey Men's Sustainable Eco Terry Hoodie is one of the eco-friendly hoodies with a classic look. Its combination of organic cotton and recycled polyester makes this hoodie soft, lightweight, and breathable, while still providing extra warmth when needed. The kangaroo pocket is perfect for storing small items and the thumbhole openings provide additional style points.
The Organic Basics SilverTech 2.0 Classic Hoodie is the perfect sustainable hoodie for everyday wear. This hoodie is made with recycled cotton and polyester and is designed to keep you warm while also wicking away sweat and moisture. It's also bluesign certified, which means it meets the strictest environmental standards in terms of sustainability, health, and safety during production.
Get Your Hand on Your Eco-Friendly Living Starter Guide!
Learn More: What Is Sustainable Harvesting? Everything To Know
The Reunite Pangea Hoodie is an eco-friendly hoodie made with organic cotton and recycled polyester for extra comfort and breathability. It's made in accordance with the Fair Wear Foundation, which means it has been ethically produced with responsible labor practices throughout its supply chain. Additionally, it's GOTS certified, ensuring that the cotton used in its creation meets the Global Organic Textile Standard for sustainability.
Crosshatch Men's 'MISHFORD' Everyday Essentials Hooded Sweatshirt is the ideal sustainable hoodie for everyday wear. This hoodie uses recycled polyester and organic cotton to create a comfortable and stylish fit, while still providing you with warmth when needed. The drawcord hood and kangaroo pocket will keep your essentials secure while the ribbed cuffs and hemline provide a classic look.
Learn More: A Guide To Sustainable Arts
Alternative Apparel's Eco Fleece Zip Hoodie is the perfect sustainable sweatshirt for any outdoor activity. It's made with recycled polyester, organic cotton, and rayon blend to ensure warmth without sacrificing comfort or style. The drawstring closure keeps you snug in cool weather while the zippered front pockets come in handy when storing small items securely.
Urban Classics Women's Ladies Organic is the perfect sustainable clothing brand for your wardrobe. Urban Classics Women's Ladies Organic is a sustainable fashion brand that has been designed to be eco-friendly and ethically conscious. From their use of recycled materials to their commitment to producing garments using only organic and eco-friendly materials, this brand is taking strides toward preserving our planet.
The women's hoodie from Urban Classics Women's Ladies Organic is an excellent example of how they are committed to sustainability. Not only does it feature skin-friendly organic cotton, but it also has brushed fleece inside which makes it comfortable and breathable – perfect for those winter days!
Learn More: What Is A Sustainable Product?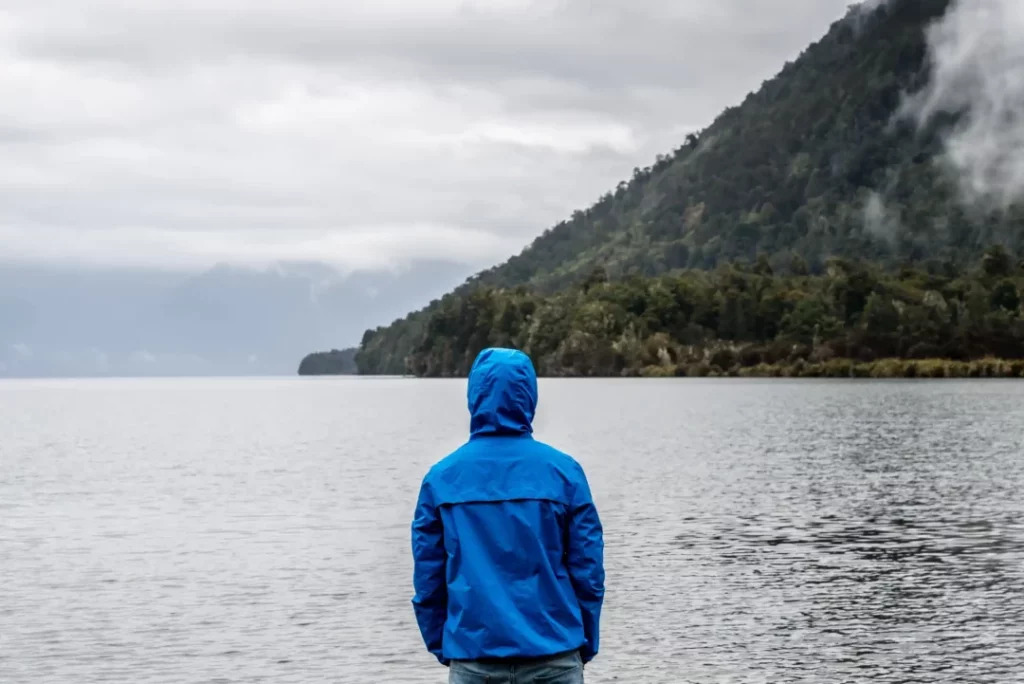 The PACT Organic Cotton Lounge Hood is a great piece of clothing to invest in because it is made with 100% organic cotton, certified Fair Trade, and has an impeccable fit. The fabric is soft and breathable, making it comfortable even on the hottest days. It's perfect for layering or just wearing as-is, making it versatile yet stylish.
This hoodie will last you for many years since it's made from durable materials that are strong but still lightweight enough to keep you cool during any activity. Plus, knowing that your purchase supports fair labor practices makes this a truly ethical choice. Investing in the PACT Organic Cotton Lounge Hood is not only a way to look and feel good but also a way to do good.
By shopping with PACT, you can be sure that your purchase isn't contributing to environmental degradation or unfair labor conditions. Investing in the Organic Cotton Lounge Hood is investing in both style and conscience.
Learn More: The Best Non-Toxic Way To Kill Weeds
Looney Tunes Daffy Duck Hoodie without pockets is a sustainable hoodie that will bring out your inner fan! Made from 80% organic cotton and 20% recycled polyester, this jersey sweatshirt features long sleeves and a regular fit. The fabric is durable enough to be worn every day while still being soft and comfortable. It's also been made with love and care so you know it'll last you for years to come.
Plus, its high product safety standards ensure that no toxic chemicals were used in the production of this stylish piece. Show off your favorite cartoon character in style by wearing the Looney Tunes Daffy Duck Hoodie without Pockets!
Learn More: Non Toxic Muffin Pans & Why You Need One
What Is Sustainability? 
Sustainability refers to practices that help preserve the environment in its present state, while also creating conditions for future generations to use resources without compromising their quality or availability. In other words, sustainable practices are those that are both environmentally friendly and can be sustained in the long term without depleting natural resources. This includes practices such as reducing waste, conserving water and energy, using renewable sources of energy, and reusing materials whenever possible. 
The Benefits of Sustainable Practices 
Sustainable practices can have many benefits for both your business and the environment. By implementing sustainable practices in your business operations, you can reduce your environmental impact while also saving money on utility costs by conserving energy and water usage. Additionally, sustainable practices can help boost employee morale by showing them that your business values its commitment to the environment. Finally, being seen as an environmentally conscious company can help attract new customers who share similar values. 
Why Are Sustainable Practices Important for the Environment?
Sustainable practices are essential for preserving our planet's natural resources and keeping our environment healthy for future generations. By reducing waste production and utilizing renewable sources of energy instead of relying on fossil fuels, we can minimize our carbon footprint and reduce air pollution caused by burning fossil fuels. Additionally, conserving water helps prevent water shortages caused by the overuse of scarce resources such as groundwater or rivers and lakes. Finally, reusing materials helps reduce landfill waste which can take hundreds of years to decompose naturally.  
Wrapping up
Sustainable hoodies are the way to go for anyone wanting to be stylish and environmentally friendly. With so many options available, there is sure to be something for everyone. Whether you choose a classic cotton hoodie, a fleece zip-up, an organic cotton lounge hoodie, or even a Looney Tunes-themed one – there's no wrong choice when it comes to sustainable clothing. Investing in these pieces today will ensure that your wardrobe is both stylish and eco-friendly!
Get Your Hand on Your Eco-Friendly Living Starter Guide!