Zero Waste Toilet Paper: 8 Amazing Alternatives
Transform your bathroom routine and join the zero waste revolution: Discover 8 incredible alternatives to traditional toilet paper that will make you feel good inside and out.
As more and more people become aware of the effects of climate change, they are looking for ways to reduce their impact on the environment. One popular way to reduce waste is to switch from conventional toilet paper to zero waste alternatives. Not only do these alternatives have a smaller environmental footprint, but they also tend to be softer and more durable than traditional toilet paper.
So, what are some of the top zero-waste toilet paper alternatives? we will discuss in this blog post.
Learn More: A Guide To Sustainable Arts
Why Choose Zero Waste Toilet Paper?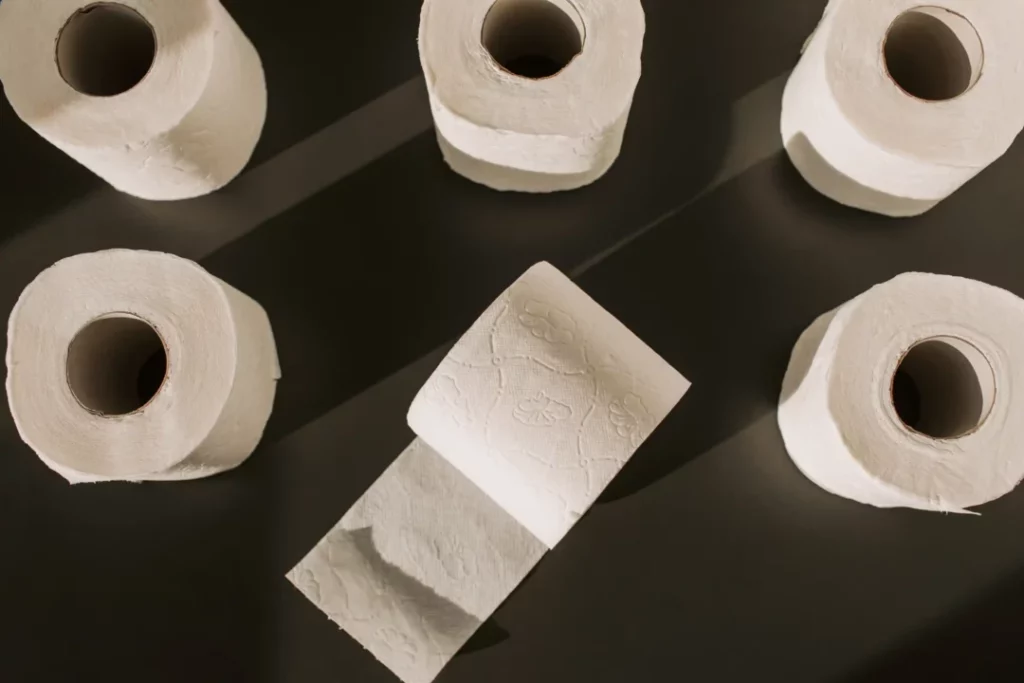 Toilet paper is one of the most used basics for any household and switching to sustainable, zero-waste options is becoming ever more important. By switching to sustainable toilet paper, not only are you doing something good for the environment but you can also save money in the long run.
Get Your Hand on Your Eco-Friendly Living Starter Guide!
Zero-waste toilet paper options offer a wide range of sustainable options, meaning there is no need to choose between comfort and environmental protection: with zero-waste toilet paper everyone can have their cake and eat it too! This resource-conscious alternative comes with a much lower footprint than traditional coverings and ensures an environmentally friendly toilet paper experience.
Learn More: What Is A Sustainable Product?
8 Amazing Zero Waste Toilet Paper Alternatives
1. Bidet Attachments – GoBidet 
GoBidet 2003C – an all-metal bidet attachment that offers a convenient, hygienic, and luxurious alternative to traditional toilet paper. This remarkable product is designed to fit most two-piece toilets and will have you feeling cleaner than ever before. Best of all, installation is incredibly simple and can be accomplished by most DIY homeowners in under 30 minutes.
For bathrooms that prioritize style and convenience, the GoBidet 2003C is a must-have. Its sleek chrome finish will give any home an instant upgrade with sophistication, and its adjustable spray head features 7 holes to offer a wider range of comfort. With the GoBidet 2003C, you can enjoy luxury in your own bathroom! Easy one-handed operation with joystick control over the hot & cold water mixer ensures your experience is infinitely customizable to your liking.
Learn More: What Is Sustainable Leadership? Everything To Know
Reel Premium Bamboo Toilet Paper is for you! Not only is it ultra-soft and strong, but it's also better for the planet because it's made from 100% bamboo – making it the most sustainable and eco-friendly toilet paper on the market. Reel Premium Bamboo Toilet Paper helps reduce your carbon footprint with its biodegradable and recyclable materials, plastic-free packaging, and plastic-free tape.
Plus, purchasing a box of Reel will not only ensure you get 24 rolls of amazing quality toilet paper but also that you're supporting a good cause – offering access to clean toilets to those in need around the world. So you'll be one step closer to creating a better tomorrow while still enjoying one of life's necessities.
Seeking a sterile yet comfortable way to remain clean while camping, hiking, or on the boat? Look no further than Compawipes Toilet Paper Tablets! Our biodegradable tablets are made with hypoallergenic cotton, which makes them 50% larger and softer than common compressed tissues, so you can ensure a comfortable and gentle wipe-down. 
In addition to our high-quality tablets, you'll also receive 4 waterproof cases so you can easily take our product on every adventure. With these handy cases, you'll never have to worry about where your toilet paper is stored again. The brand understands that comfort and hygiene are incredibly important no matter where you are in the world.
4. Tree-Free Toilet Paper – Trushy Paper 
TRUSHY is a revolutionary new recycled paper made out of 100% recycled materials, ensuring it has a much lower environmental impact than conventional brands. This premium three-ply product is luxuriously soft and strong, making it perfect for an ultra-clean experience after each use.
In addition to being eco-friendly, TUSHY also supports improved sanitation and hygiene around the world by donating 10% of its profits to building toilets in developing communities. So you can reduce your carbon footprint with ease while helping those in need at the same time!
 For those seeking something truly reusable, consider switching from traditional cotton rounds to fabric ones. Bambu Reusable Cotton Rounds are made of a soft, 100% organic cotton fabric and designed to be washed and reused up to 200 times! You can use these rounds with your favorite cleansing products just like you would regular cotton rounds.
The best part? These rounds are totally biodegradable, so when their life cycle is over, they won't end up in landfills or oceans. Plus, they come in bulk packs of 10, saving you money while helping to reduce waste.
Waterless urinals are an excellent way to reduce water consumption in commercial and residential bathrooms. The GoGreen Waterless Urinal is designed with a patented trap seal that prevents odors from escaping while still allowing airflow into the drain line. Plus, installation is easy – simply remove your existing urinal and replace it with this one – no need for complex plumbing or special tools!
Waterless urinals can save up to 40,000 gallons of water per year when compared to standard flush toilets and can ultimately reduce both your energy costs as well as your environmental footprint.
Learn More: The Best Non Toxic Baby Bottles: Top 7
Marcal's 100% recycled toilet paper, MRC6079. This premium 2-ply bathroom tissue punches above its weight in quality. Its soft yet absorbent sheets are perforated with embossed helpings for added strength and are whitened without the use of chlorine bleach, dyes, or fragrances – making it virtually lint-free! Plus, it meets EPA guidelines for post-consumer recycled content, meaning it's sustainable and Green Seal certified.
What more can you ask for toilet paper? But we here at Marcal understand that a great product isn't really complete without great value too! That's why our 100% recycled toilet paper offers 336 sheets per roll and 48 rolls per case.
Compostable toilet paper is made from biodegradable materials such as bamboo or hemp fiber and breaks down quickly once it has been used. It is typically much softer than traditional toilet paper and is free of dyes, fragrances, and chlorine bleach which makes it better for sensitive skin types as well as the environment.
Camco RV Bathroom Toilet Tissue is here to give you a reliable and comfortable clean in one easy-to-use 4-pack. Specifically made for the convenience of RV and marine sanitation systems, this toilet tissue will help ensure your satisfaction with every flush. You can trust Camco's products!
Learn More: What Is Sustainable Harvesting? Everything To Know
Wrap Up
These sustainable products are perfect for those looking to reduce their environmental impact while still enjoying the luxuries of modern life. From waterless urinals and reusable rounds to compostable toilet paper and eco-friendly sanitary items, the options are nearly limitless. So start your journey towards a greener tomorrow today with these products!
And as always, remember to continue recycling, using natural cleaning products, and reducing your consumption whenever possible. Together we can make a better future – one flush at a time!
Get Your Hand on Your Eco-Friendly Living Starter Guide!